CRÓNICAS DE RAFAEL SÁNCHEZ ARMAS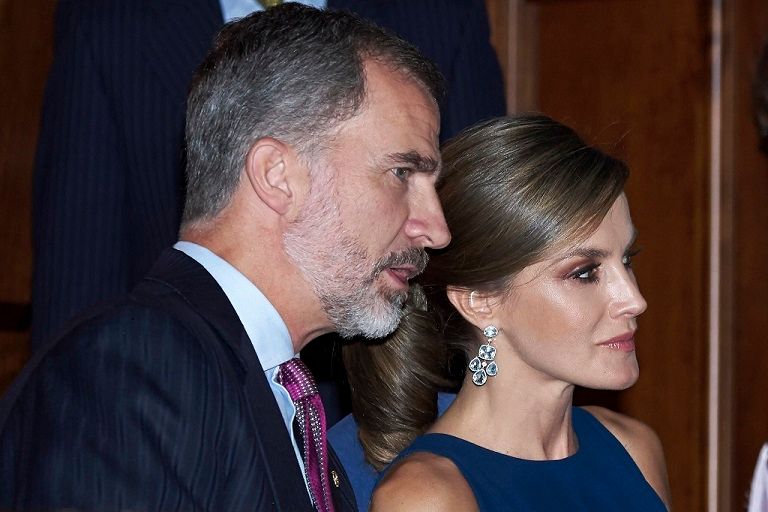 MAJESTAD ESTÁS EN LA CUERDA FLOJA
"NEWSWEEK" PROPONE LA ABDICACIÓN DE FELIPE VI
"What came after were successive requests by the government in Barcelona to have Madrid agree to an open vote on the question of Catalonia remaining in Spain or going independent. To this day Madrid has refused to engage in that conversation forcing the Catalans to hold several plebiscites on the question".
Lo que sucedió después fueron solicitudes sucesivas del gobierno de Barcelona para que Madrid aceptara una votación abierta sobre la cuestión de si Cataluña quedaba en España o se independizaba. A día de hoy, Madrid se ha negado a participar en esa conversación obligando a los catalanes a celebrar varios plebiscitos sobre la cuestión.
"This October 1, notwithstanding a major crackdown and the type of police brutality the likes of which had not been seen in Spain since the days of the Francoist dictatorship (1939-1975), 43 percent of eligible voters went to the polls and 90 percent of them voted for independence".
Este 1 de octubre, a pesar de una gran ofensiva y el tipo de brutalidad policial que no se había visto en España desde los días de la dictadura franquista (1939-1975), el 43 por ciento de los votantes elegibles acudieron a las urnas y el 90 por ciento de los votantes elegibles votaron por la independencia.
"Following the vote on October 1, King Felipe VI made a rare appearance on national TV. He called on the Catalan government to return to constitutional legality and made no apologies for the terror campaign launched by the national police. Neither did he address his Catalan subjects in their own language".
Tras la votación del 1 de octubre, el rey Felipe VI hizo una aparición excepcional en la televisión nacional. Hizo un llamamiento al gobierno catalán para que volviera a la legalidad constitucional y no se disculpó por la campaña terrorista lanzada por la policía nacional. Tampoco se dirigió a los catalanes en su propio idioma.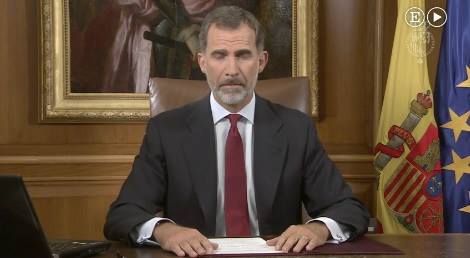 INTERVENCIÓN DE FELIPE DE BORBÓN Y GRECIA
____________________________________________________________
AGENCIA BK DETECTIVES ASOCIADOS